We are proud to announce that we have started a niche cookie company that offers retail to the public and wholesale to some of our favorite stores!
*NOW AVAILABLE IN-STORE*
Jasmin Gypsey is our Great Dane. We could not start another company without making her part of it. As some people may know, Max and Bella's Smokehouse is also named after our former dogs Max and Bella.
We are a proud Michigan-based company that uses only the freshest-quality product available, and organic products when possible. We are a family-based company that has traveled all over the world to bring you the best tasting experiences. Come in and try our delicious BBQ and tasty cookies!
We are all family here at Jasmin Gypsey's Moonshine Cookie's and Max and Bella's Smokehouse!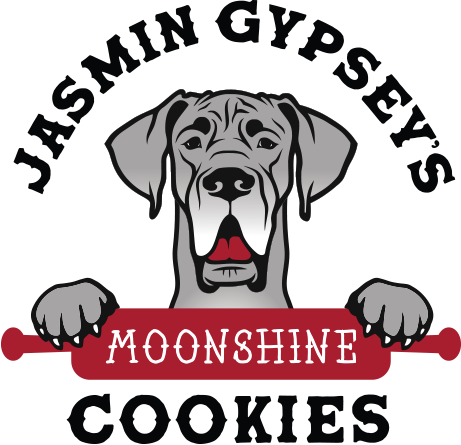 Cranberry Oatmeal Cookie
This crumble cookie has it all. Tart craisins, old fashioned whole oats and the right balance of salt. We use a dash of cranberry moonshine, just to make it pop.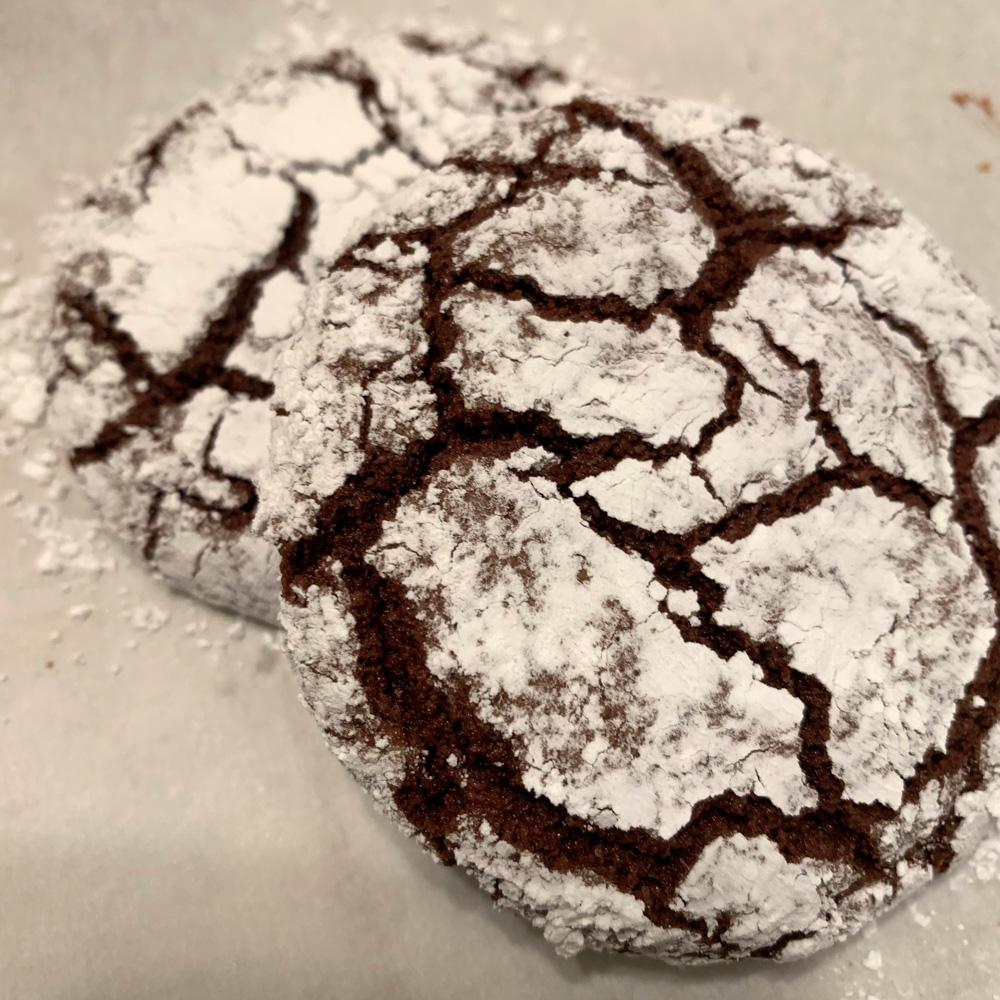 Blackberry Chocolate Crinkle Cookie
You can never go wrong with chocolate and blackberry. This cookie is crunchy on the outside and moist on the inside with a dash of blackberry moonshine and topped with powered sugar.
Brown Butter Carmel Apple Cookie
This incredible cookie has all the right flavors. Organic apple chips mixed with smooth Carmel, sugar and brown butter. There is a hint of cinnamon and a dash of apple pie moonshine.